Kemoverse Online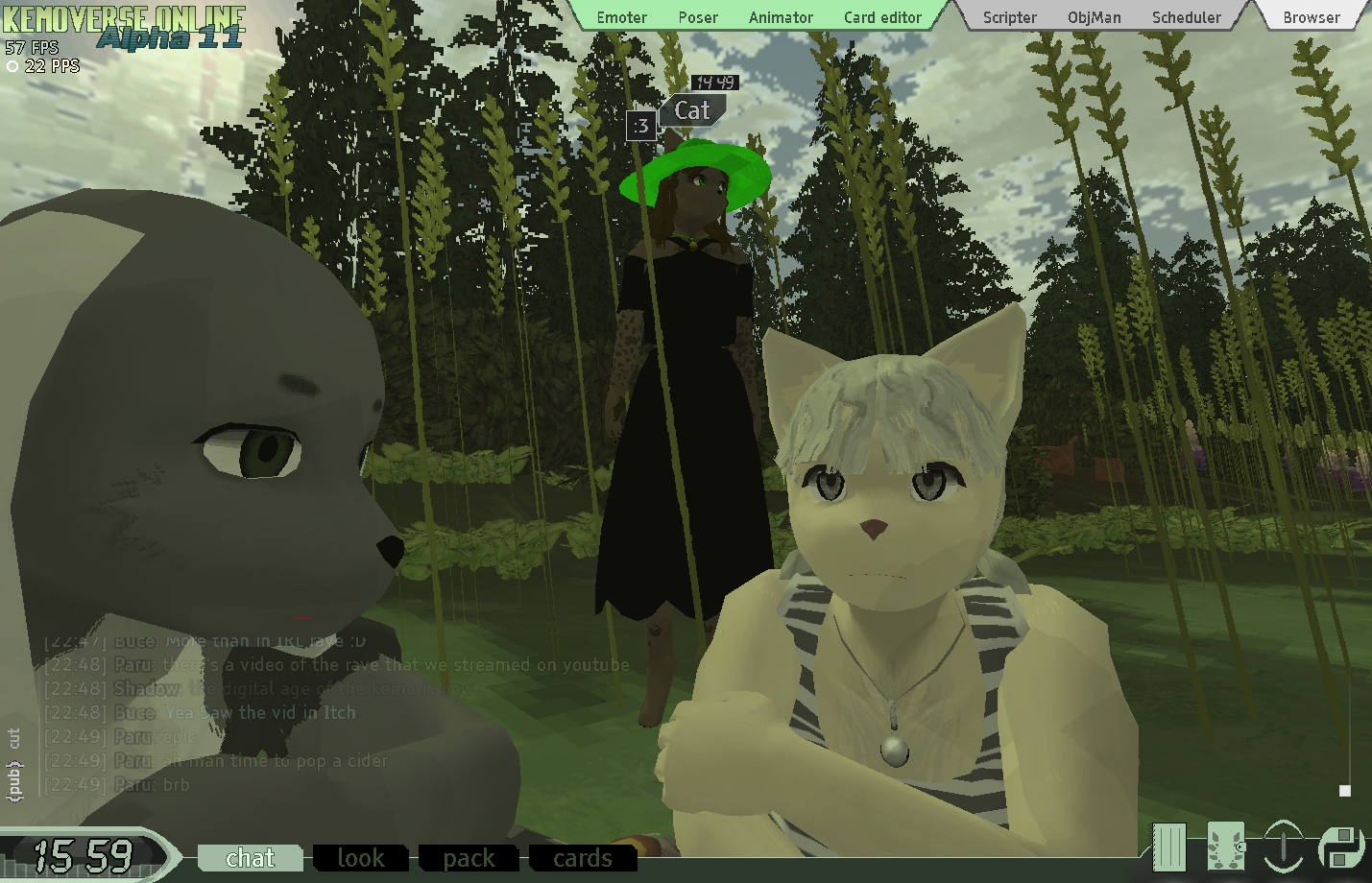 Hello again! Just here to drop some information regarding weekly events.
I've decided to start holding New Player Welcome events every week, to welcome new players that hasn't yet started playing! Which is understandable, since the game lacks any proper tutorial at this point... so for now, we don't mind introducing new players to the game and showing them around! So if you've hesitated, take the chance now to meet us in there! Oh, and we'll make time for this event every week too, so if you're busy this time, don't worry.
New Player Welcome
The meetup is at 23.00 CET every Sunday (which is about 5pm EST or 2pm PST). I'll be there with some of our regulars to welcome and guide you around.
How to join?
Easy-peasy. Download the game (preferably through the itch.io launcher), start it, and you will be met with the character creator. Name your character then design them (you'll only pick body patterns/colors once, so pick carefully!) and then click Apply. You'll start a introductory video and cutscene, but you can skip it all by pressing Escape. Then, you'll be at the campus, and if you go online you will hopefully see us standing near the big tree at the middle. Come ask us how to pick some new clothes for yourself. :)
Oh, and as always, the regular meetup happens on saturday evenings as well (21.00 CET) where we test new builds and features. So feel free to join that, or our discord, if you are interested where the game is heading and want to keep up with it.
See you in the Kemoverse!