Kemoverse Online
Hello again!
We've been hard at work, and Alpha 9 is now finally released! This update brings a lot of fun activities for you and your friends, the main one being the foodraise. I'll go over it in detail, but first, I'd like to show our Ko-Fi: https://ko-fi.com/kemze - please consider supporting us with a donation (monthly, if you can) to keep up the pace of this development. We really want to work full-time on this game and genuinely want to create innovative, unique and interesting gameplay mechanics and to grow a community. You know, a fresh and interesting game concept that sets it apart from others.
As said before, this update brings foodraise!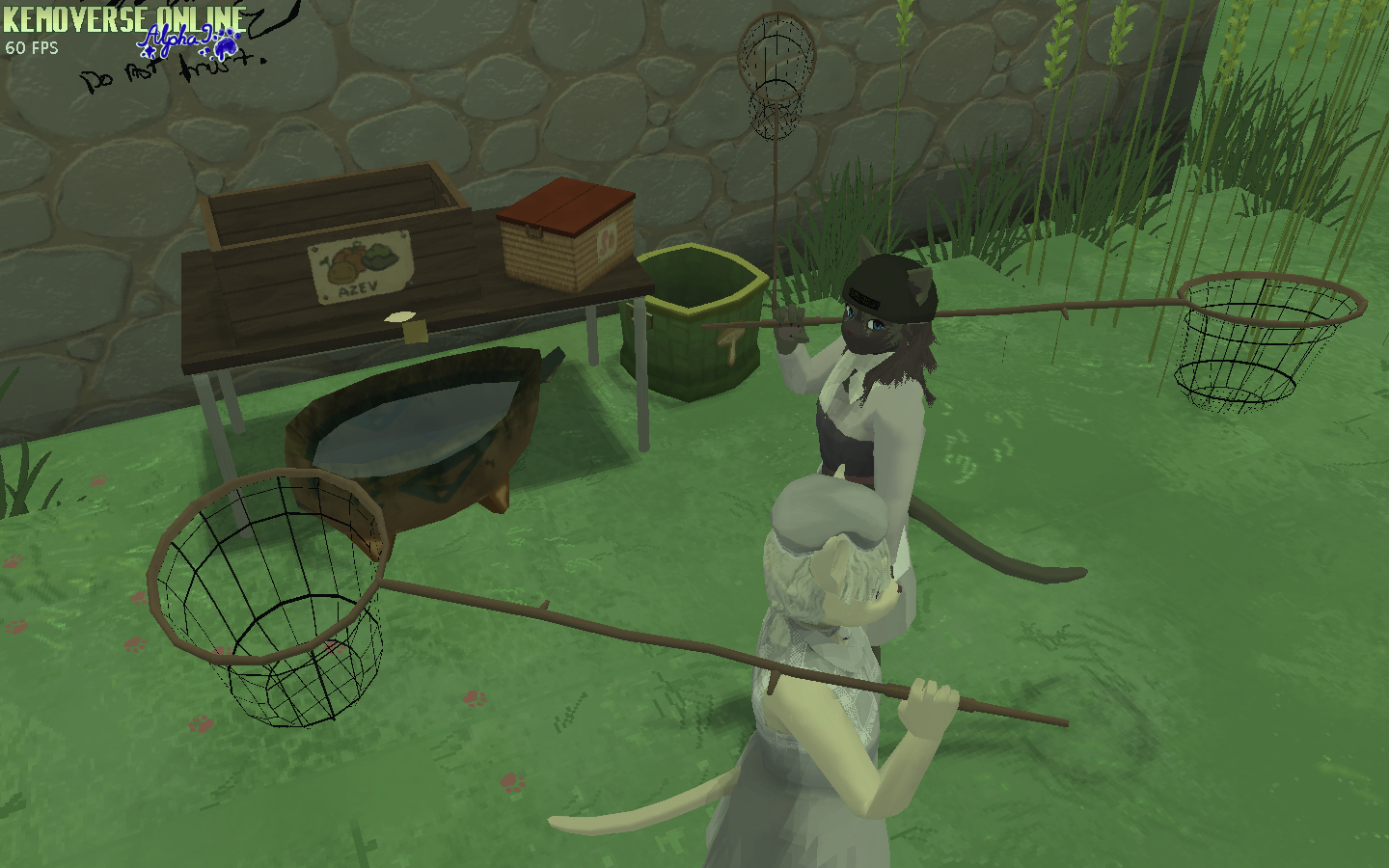 What's a foodraise? Well, due to the fact that this campus is a bit distant from the main town, the students need to be self-sustaining... and they need to learn to work together, too. So to solve this, the school has a weekly foodraise, an effort for students to collaborate and hand in resources. I've added two more tools, bringing the total number to four!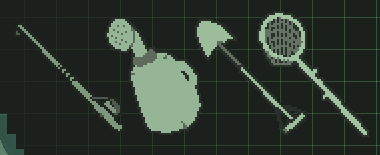 There's a fishing rod to catch fishes, a water bucket to water your plants, a shovel to dig up mushrooms and plant new plants, and finally a bugnet to catch random bugs around campus. All of these are used to harvest bugs, plants and fishes that you then hand in to those food containers in the screenshot. Then, as everyone contributes, you can check the planner for the foodraise progress. Every week on friday, the progress is reset and recorded, and there would be a reward for everyone. Right now we haven't added rewards yet, but the idea would be to get a single use decoration, a fun toy, and of course, a bunch of food on the table on the school grounds.
So, there's definitely something to do now to help out. And in addition, we've added another area: the forest!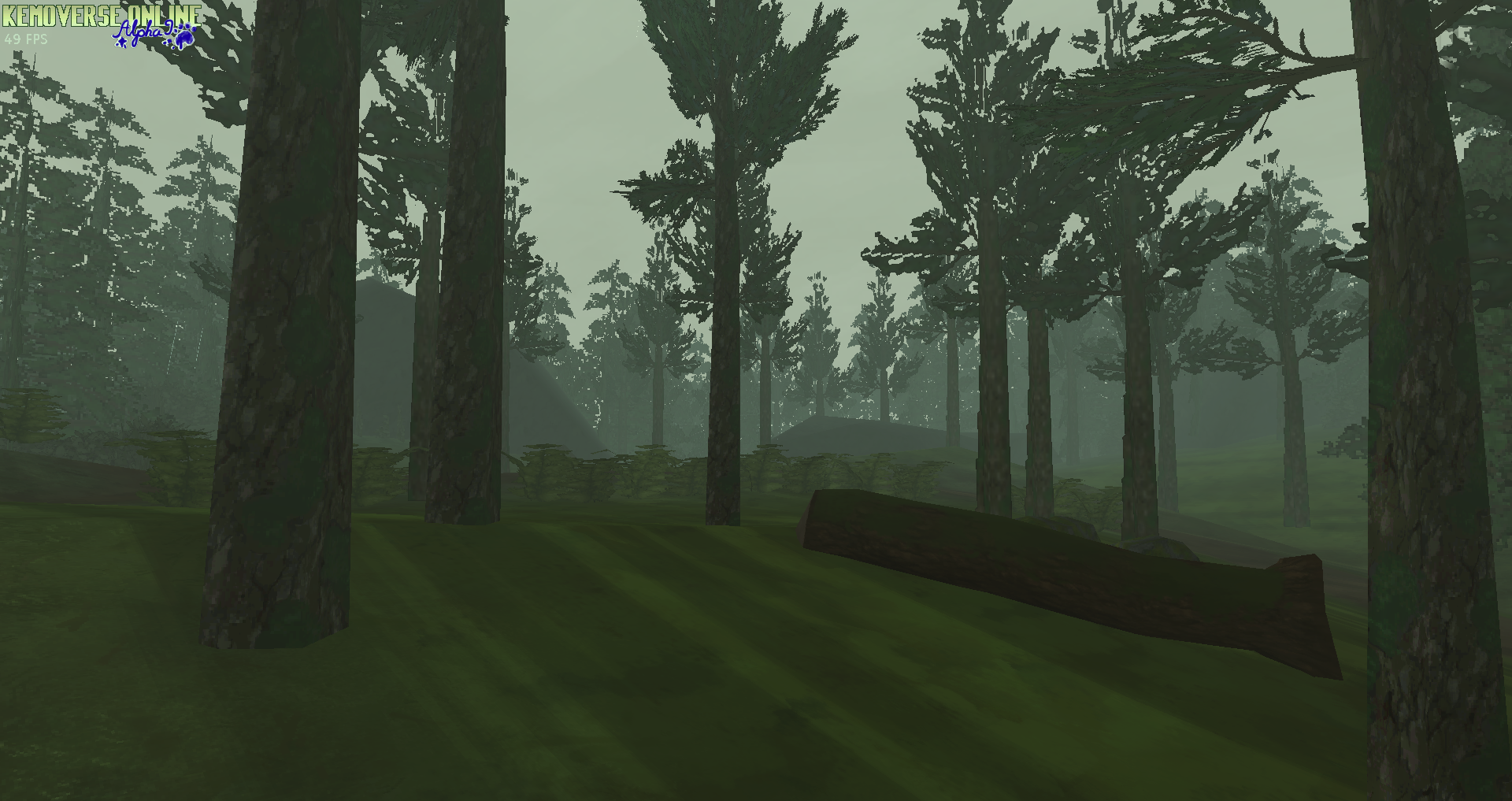 You get to it by taking the grass path next to the sanctuary. Here you can find some other bugs, and more importantly, mushrooms to harvest! It also has a peaceful lake with wooden docks, making some quiet and reflective moments with other students. Both the campus and the forest got some updates with the environmental visuals, which looks and feels gorgeous. There's some nice relaxing music there too. Ah, sometimes it's nice to just go there and take it all in... I highly recommend you check it out.
Anyways, besides that, we've also introduced player cards, which are basically that, player made cards.

The cards are simple - you can write text on them, choose from plenty of backgrounds, stick up to three stickers from a big sticker collection, and customize them as much as you can - but not only that, you can also give them away. When you do that, a unique card gets created, and it will be forever stamped with the time and creator. That's how you know it's legit! So they're a unique and customized card, made at some point in time... might as well become collector's items if you really want.
There's been lots of improvements across the board, everything from music, to performance, to general stability. So I would recommend you to check this update out. I also want to tell that, we've been having weekly meetups, and you're more than invited - every friday at 22.00 CET (in about 8 hours at the time of this post) we have been meeting up inside the game and just fooling around...I've been talking about the game, showing some areas around, talking to newcomers... you know, just a chill and friendly environment. And stress testing the game. It's always useful for further optimizations.
Anyways, until next time!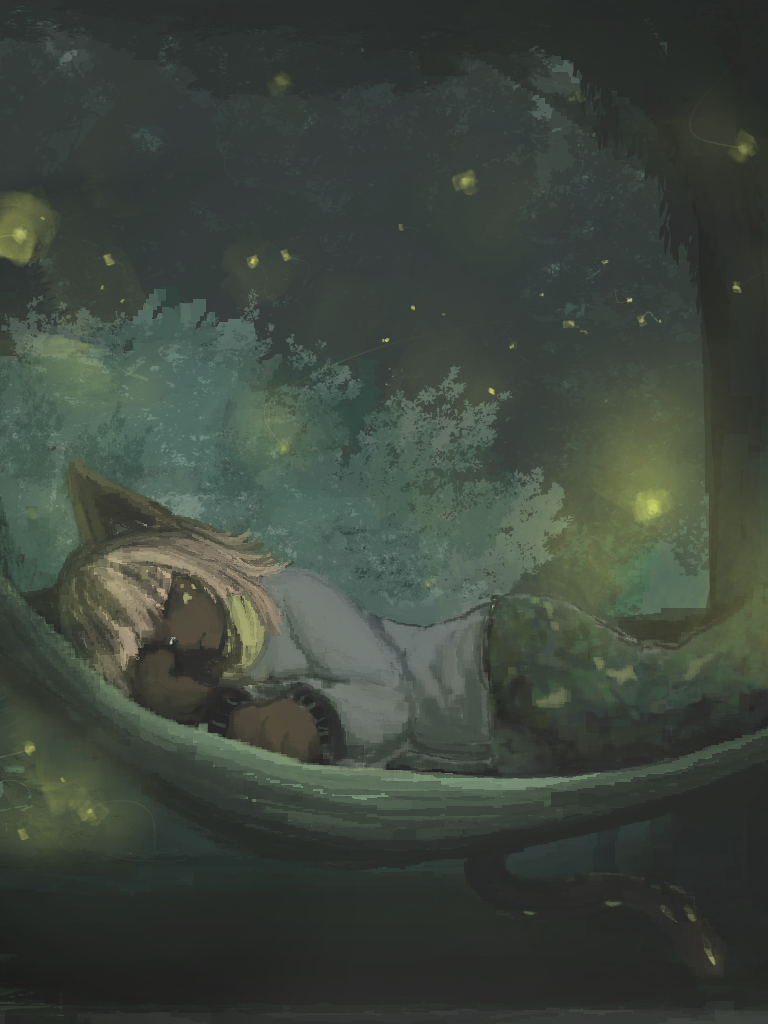 Fanart by two of our devoted players - Hazuki and Rooki. Thank you for the kind fanart.